In the world of cycling, pasta, which cyclists consume in every possible way, is of course known, popular and very useful. They are common before cycling training, as they replenish our glycogen stores, which are essential during intensive training and are practically impossible without them.
It's best to eat them at least 2 hours before our workout, but if you have an even tougher all-day bike adventure on your schedule, start stocking up the night before. Of course with pasta.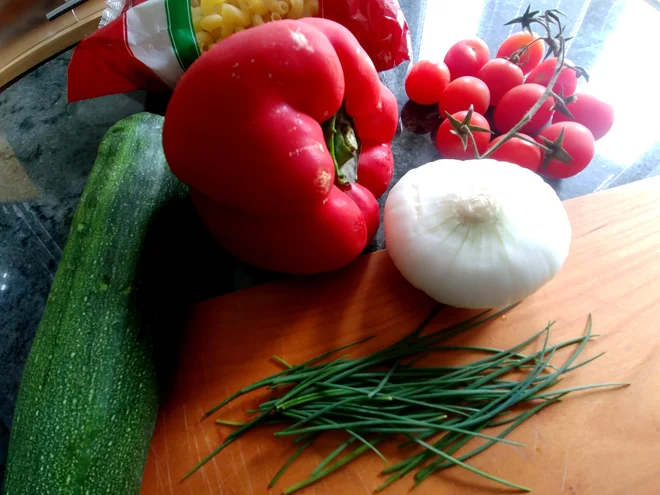 Flight Recipe: Cyclist Salad. PHOTO: Tanja Drinovec
This time they will perform for Polet's recipe in a cold and very tasty summer salad in the company of protein chicken and vegetables, which will ensure the balance of the meal.
You can prepare a salad at any time, and it will be at hand in the refrigerator whenever you need it.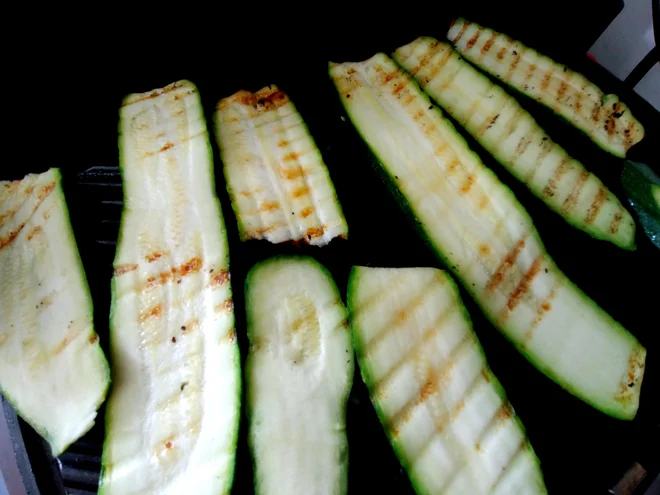 Flight Recipe: Cyclist Salad. PHOTO: Tanja Drinovec
For 2-3 people (large bowl of salad) we need:
Oil
300g pasta
300g chicken breast
Half a small onion
1 roasted zucchini
3 hard-boiled eggs
2 handfuls of feta or goat cheese
1 green pepper
A minced clove of garlic
Tomatoes
Chive
Salt pepper
2 tablespoons mayonnaise
2 tablespoons sour cream
Mustard spoon
Oil, vinegar
Prepare a cycling salad:

Cook pasta as directed and refrigerate. Cut the chicken into pieces, fry in hot oil and also leave to cool. Chop the onion, garlic, chives, clean and cut the rest of the vegetables and cheese. Shake all the ingredients in a bowl, season with salt, pepper, vinegar and oil. Add mustard, mayonnaise and sour cream to taste. Mix everything well and leave in the refrigerator for a while to soak the ingredients and cool.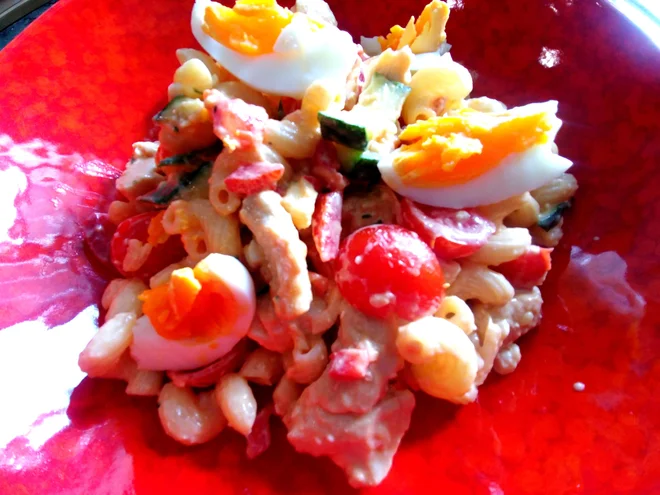 Flight Recipe: Cyclist Salad. PHOTO: Tanja Drinovec
.