For seafood lovers, this time we are going to prepare a traditional and very classic octopus salad, but above all delicious. With the popularity of octopus and seafood in general, it's hard to talk about midtones. In my eyes, there are only passionate lovers and sworn enemies of seafood.
For a great protein-packed dinner, an octopus salad really is a head-turner for several simple reasons. Besides its high protein content, this shellfish, which may not be very pleasing to the eye, also contains a lot of B vitamins and too many minerals, such as iron, selenium and taurine. Taurine lowers high blood cholesterol levels and has a beneficial effect on the heart and blood vessels. In addition, it has a calming effect on the nervous system. So a very good choice before going to bed and maybe our training was "too strong" to calm us down well. Octopus is also relatively low in calories.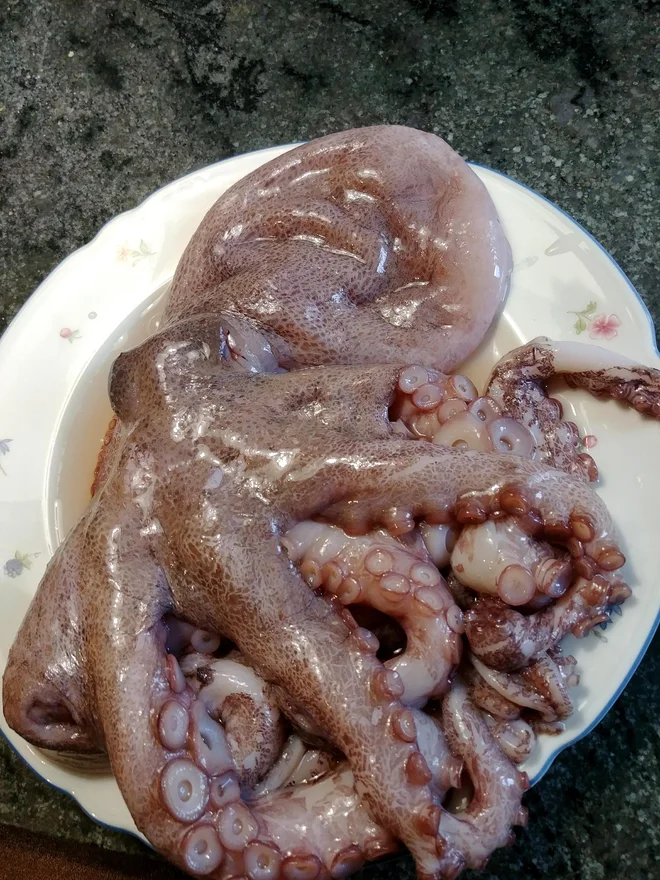 no signature
When buying, pay attention to its freshness, and from the freezer will also be very convenient for cooking. When cooking, make sure it's just right. For this, check several times with a knife during cooking. When the meat slides well off the knife, the octopus is done.
For 2 people we need:
1 medium octopus
Bay leaf
Parsley
Lemon juice
Olive oil
Pepper
floor
2 small garlic cloves
kid
Preparation:
Wash the octopus and put it in a pan of water. We do not salt the water at the start! Put a bay leaf and a slice of lemon in it. Cook until tender and cool. Cut the cooled octopus into small pieces. Add olive oil, lemon juice, minced garlic and parsley, a little vinegar and salt and pepper to taste.
The salad tastes much better to me if it sits in the refrigerator for a few hours.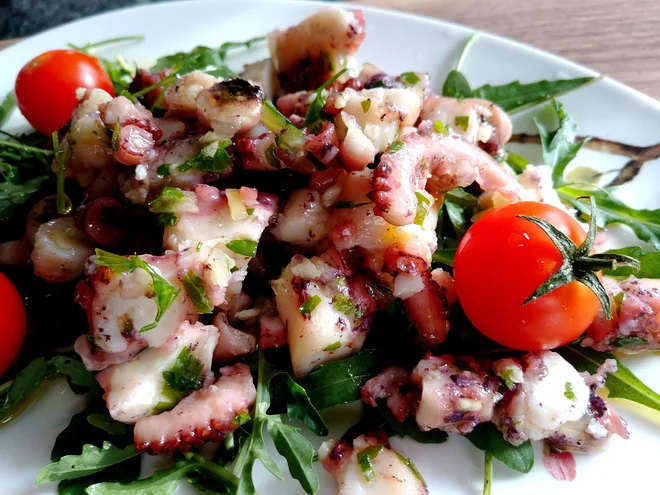 no signature