In the warmer half of the year, a nice fresh salad is fine. The best, of course, are the vegetables you grow at home. If you don't have this option, visit the local market, where you can source quality ingredients with a reliable origin.
Cucumber cream salad
You need:
1 large cucumber,
half a small onion,
2 tablespoons sour cream
salt, vinegar and oil.
Peel a cucumber and cut it into very thin slices, you can help yourself with a grater. Salt the cucumber slices well and leave in the refrigerator for half an hour. Then squeeze them well to remove excess water. Add chopped onion, vinegar and oil. At the end, simply stir in the sour cream. Serve well chilled.
For a nutritious meal, in addition to a salad, you only need a good source of protein (a piece of grilled meat, a boiled or fried egg, tofu).
The importance of enjoying cucumber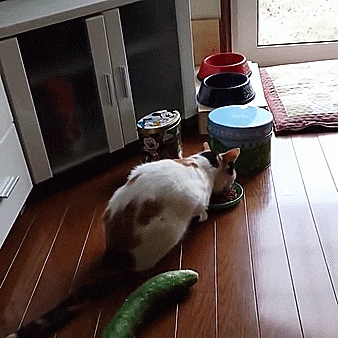 Cucumber contains up to 97% water, vitamins and minerals. It has a very low energy value, since we consume less than ten calories with one hundred grams.
By eating cucumbers, we help the body regulate the pH of digestive juices. Eating cucumber stimulates the body to excrete toxins. It has a beneficial effect on the digestive organs and excretion. Regular consumption of cucumber lowers blood cholesterol and helps regulate blood sugar.
In the comments, tell us your favorite salad recipe.