In a village in South Tyrol surrounded by three thousand peaks in a narrow alpine valley, I ate organic bananas for the first time in my life. That was a good twenty years ago. Really weird to think where they got them from. Those were still the years when there was deep snow all winter that didn't melt even before Easter. The valley is blind, impassable, if we disregard the climbers. We returned to the summit filled with organic products that I could only dream of until then.
White rocky peaks, a river flowing under translucent chunks of ice, uncles with green hats and a quirky Ladino accent have lived all seasons with the same serenity for a very long time. The name of the valley, Aurina Vallis, was first mentioned in 1048, and the population curve hardly changes. The treasury has grown over the centuries – just as the locals forever climb the hill to the church, so the cry of the child is heard from the cradles of the house. The wood is really abundant there. I have been visiting this valley for years in winter and of course many things are different, even places as hidden as this are not immune to our too fast and worrying evolution. Nevertheless, the places remain special, their own and incredibly favorable to organic production. In the middle of the village I buy coffee with the fair trade label or. fair trade, in the store there are shelves with marked local products, in an ordinary cardboard box from somewhere they bring freshly fried krapfen, reminiscent of a long stretched smile. There are no labels and everything is sold out in an instant. Of course, they are eaten warm. Someone in the village prepares them. Thank goodness for more normal stores.
Mustard and horseradish were once the only spicy spices in Europe, but then pepper and chilli drove them out of the kitchen. Mustard was known to the Greeks as early as the 4th century, in the Middle Ages it was appreciated for its healing effects on digestion.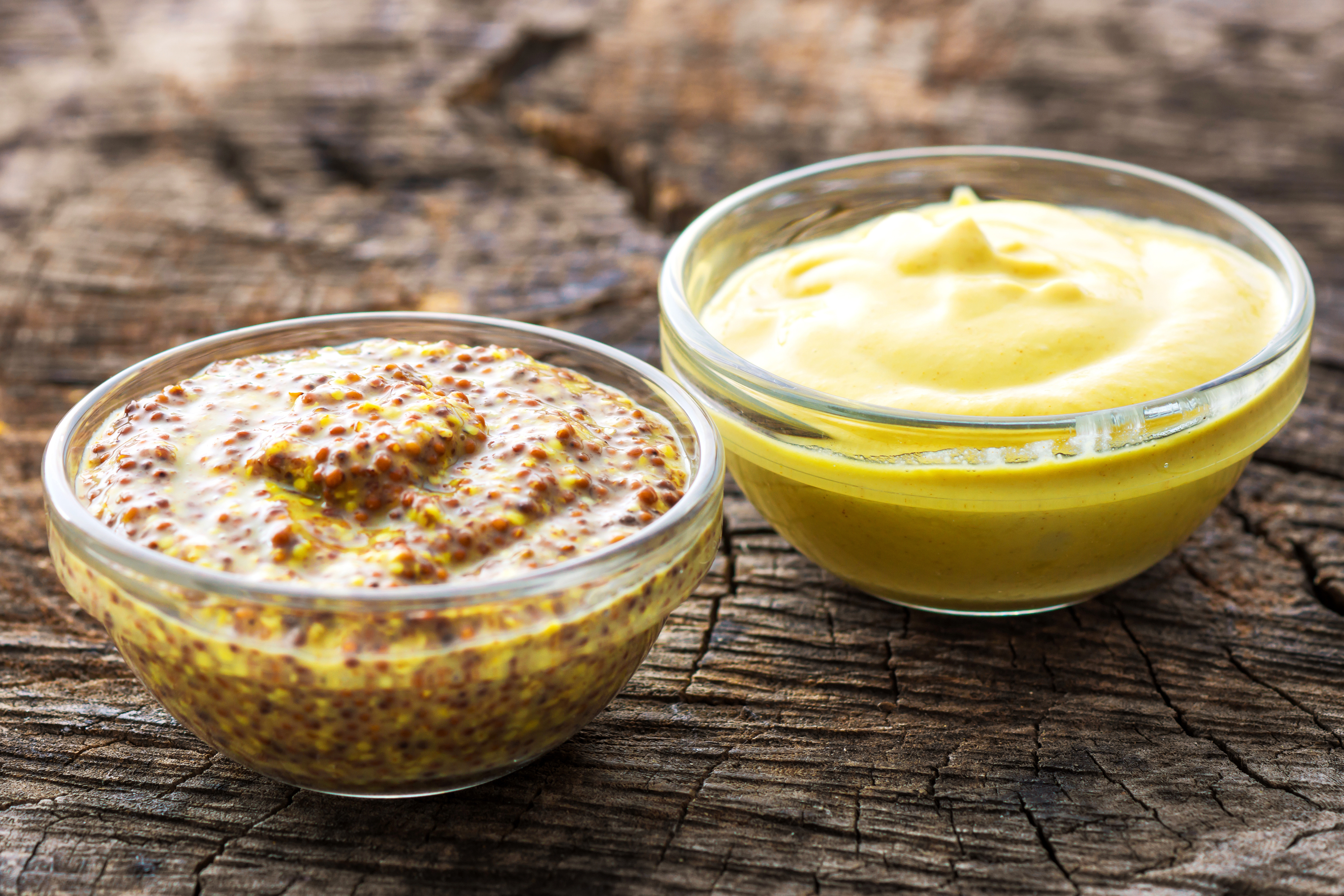 On these shelves I also find a very small jar of mustard, only 65 g, or two good tablespoons, which cost an astonishing four euros. My aunt's late husband used to repeat a famous saying about quality: when you don't know what's good, buy the most expensive. I was convinced by the label was Tyrol mustard, Tyrolean mustard from the Alto Aldige valley. I could barely wait to get to the spoon. Gently ground beans, but slightly noticeable texture of bitter grains and a trace of acid. Sweet, bitterly spicy and full of mustard. What am I going to do with her? I opted for two dressings, for each one tablespoon was just the right amount of bitter. The first was with oranges, honey, olive oil and mustard, meant for a bowl of lettuce. The next day we were no less surprised by the different taste of the potato salad. Maybe next year they'll take me skiing again for a cookbook.
Potato salad with mustard
In two
4 medium potatoes
Garlic
soup ladle (or soup spice)
olive oil
apple cider vinegar
White wine
salt and pepper
spoon of good mustard
onion (optional)
parsley
Wash the potatoes and cook them unpeeled until tender. The tubers should be about the same size, and they're done when easily pierced with a fork. Usually the potatoes are cooked in a good half hour. Drain and let cool enough to peel. Do not pour cold water as it spoils the taste. While still hot, cut into thin slices and toss with the minced garlic to smell, then pour in a scoop of hot broth. Soup can be made from boiled soup spices and salt. Stir the potatoes and let them drink most of the liquid for a few minutes.
Finish the salad with a garnish of vinegar, oil, mustard and wine. Stir it with a whisk to thicken it. If the filling is too thin, add oil while stirring in a thin stream.
If desired, stir in the onion rings, salt and pepper to taste. Garnish with chopped parsley.
We offer the salad as an accompaniment to fried foods, polpets, and it is complemented by a salad of fresh cabbage and red chicory, for which a piece of homemade bread is enough.
.